The free online tool for architects/planners:
The tender text managers from Heinze.de and Ausschreiben.de.
To access the desired product or service areas, first start by selecting the product.


You can view all stored tender texts comfortably and clearly in the text preview.


Now add individual service descriptions or entire structural elements to your collection box. To do so, click on the "Add" button in the upper bar or drag and drop the elements into the collection box at the bottom left.


Click the "Download" button in the top bar to download the selected tender texts free of charge in GAEB format for further use in your AVA software. A download in PDF or text format is also possible.
Our commitment is backed by our social responsibility. And we take that very seriously indeed!
Our Responsibility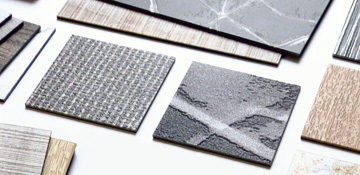 We are constantly working on the development of new decors, sensing new trends, and making them a reality in the form of attractive and functional floor coverings
To Product versatility